First smart electric go-kart
Designed and developed in Switzerland
Others make products, we create solutions
After more than 8 years of design, development, prototyping and testing in real operation we created a complete solution for your rental go-kart track. The first smart electric go-kart with integrated timing and management software.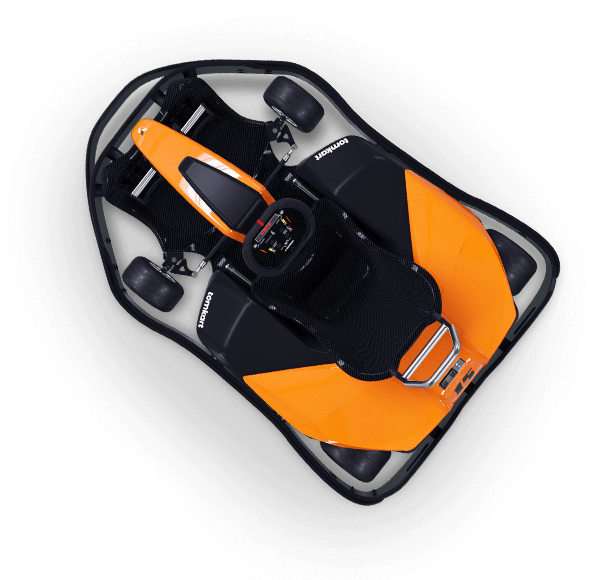 Hi-end smart electric go karts
Brushless electric engine
Fully adaptable - for drivers from 130 - 195 cm
Multi functional steering wheel
Timing and management software
Lithium batteries with custom BMS
Smart speed settings
Automatic sector control
Click right or left to explore features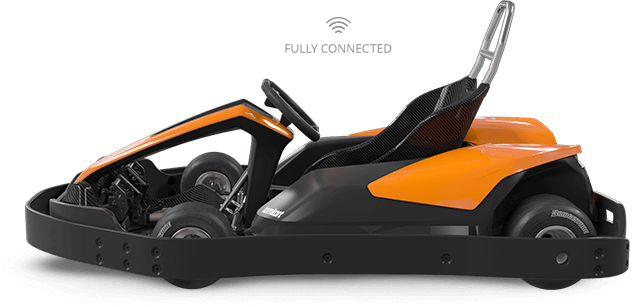 Monoblock glass fibre chassis reinforced with carbon fibre
Combined with plastic all-around protection provides high strength and flexibility.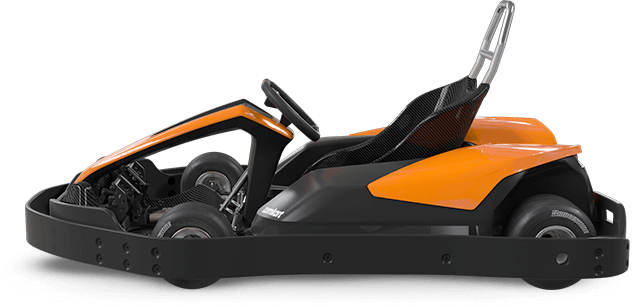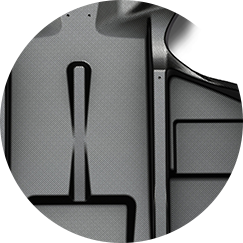 Adjustable pedals and seat
Providing full adaptability for body sizes from 130 cm up to 195 cm.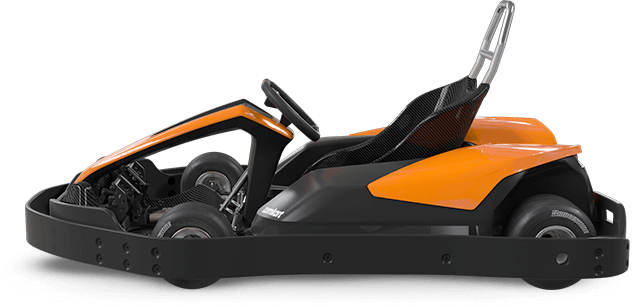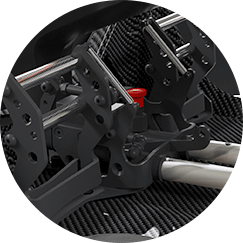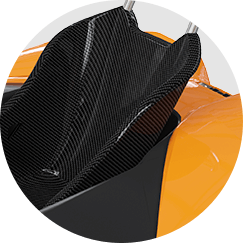 Powertrain
High-end lithium batteries with custom BMS delivering power to brushless maintenance free electric motor.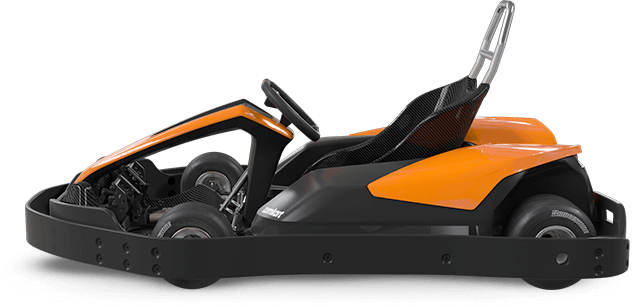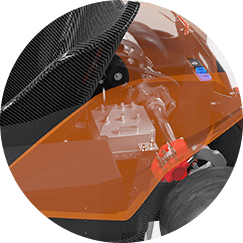 Multifunctional steering wheel

Click to explore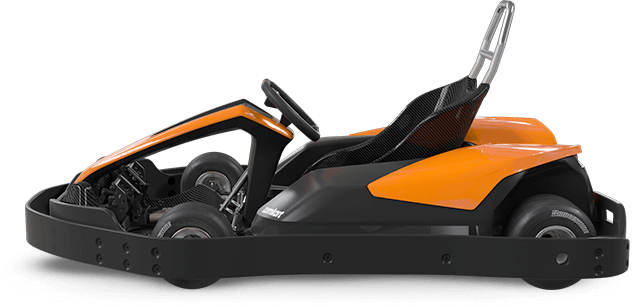 Steering wheel
All important informations and controls at the right place.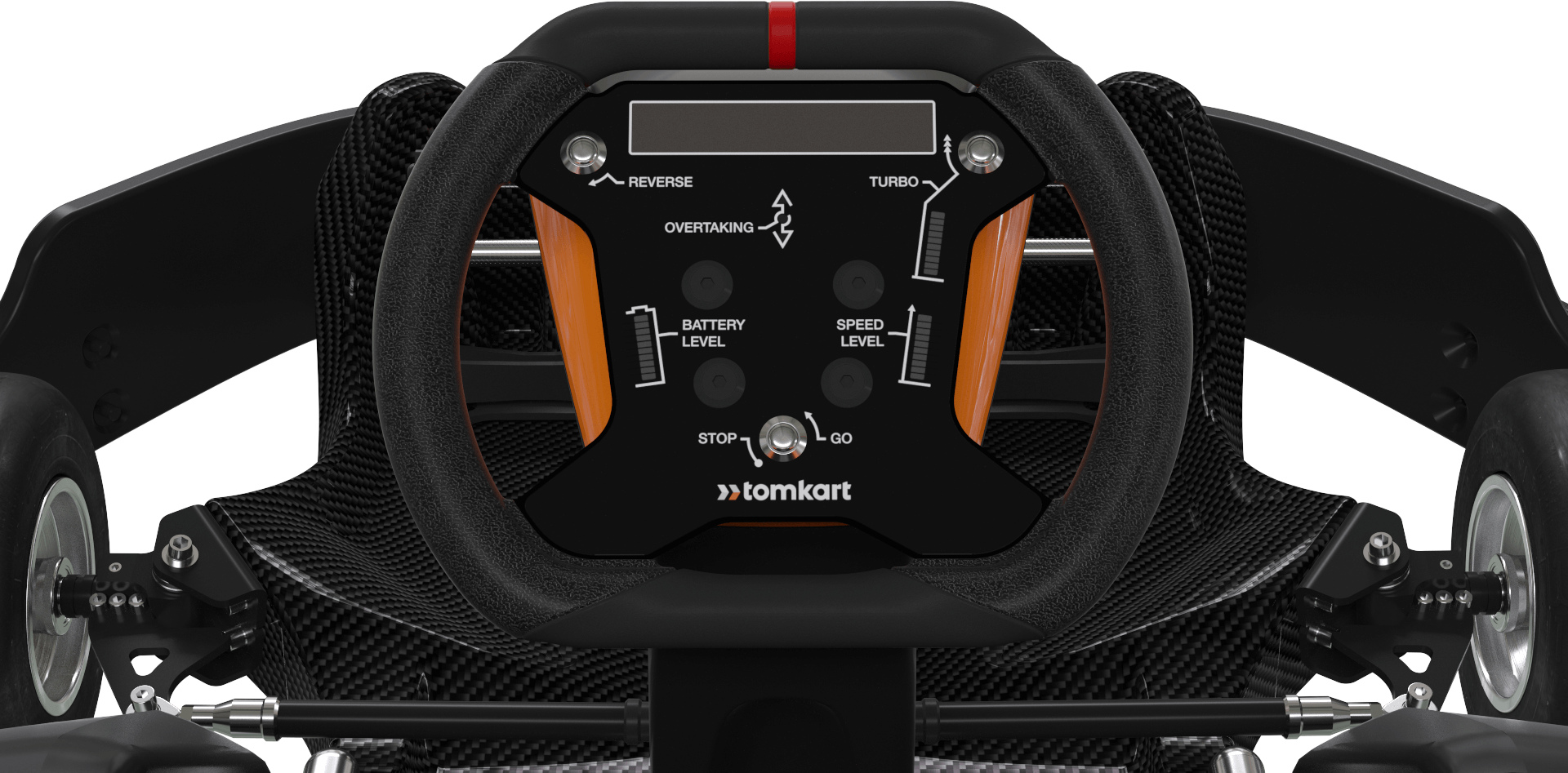 Complete software and hardware solution for your go-kart track centre.
20 years of experience with rental go-kart centre operation. For maximum business efficiency and best customer experience.
Race track
For the best customer experience and engagement.
Customer
Efficiently manage drivers, races, events and go-karts.
Sectors
Automatic and individual speed control.
Management
Take the full control of your business.

Our solution is a great business opportunity with high ROI
Go-karting is one of the fastest growing "offline" entertainment segments worldwide. Take a chance and start your own rental go-karting business in your area.
Great business for who?
Owners of go-kart tracks looking for upgrade
Owners of land or building willing to start a new business
Enthusiasts - do you have an idea? It's also possible to start in rented facility
Investors and retail real estate developers seeking solutions to increase the value of their project